100K Subscriber Giveaway – Thank You!
7,168 views • Uploaded on March 28, 2018 by Evan Zodl
User-Submitted Photos
Have you folded the model from this video?
Submit a photo
to be displayed here!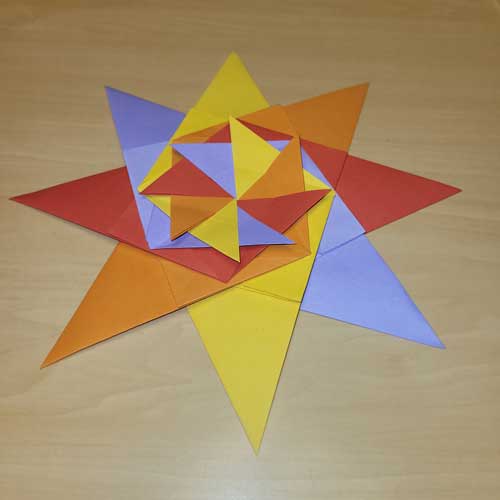 Thank you all so much for helping me reach 100,000 subscribers on YouTube! In celebration, I put together a small giveaway contest! Five winners will be randomly selected to win a custom EZ Origami t-shirt and an original origami design folded and signed by me.
All you have to do enter is:
1) Subscribe to my channel
2) Like this video
3) Submit a photo of an origami design you've folded from my tutorials
T-shirts are also available for purchase in my
Etsy shop.
You have 3 weeks to enter, so I'll be accepting entries until April 18, 2018 at 12PM EST. Once all of the entries have been received, I will randomly select 5 winners and their names will be announced in this video description, in the new YouTube community tab, and on all of my social media accounts! So be sure to check back soon!
Good luck! I look forward to going through all of your photo submissions!
Music: VAPORS - KUNZITE
---