Origami Mandala Asteria (Lidiane Siqueira)
29,210 views • Uploaded on October 20, 2018 by Evan Zodl
User-Submitted Photos
Have you folded the model from this video?
Submit a photo
to be displayed here!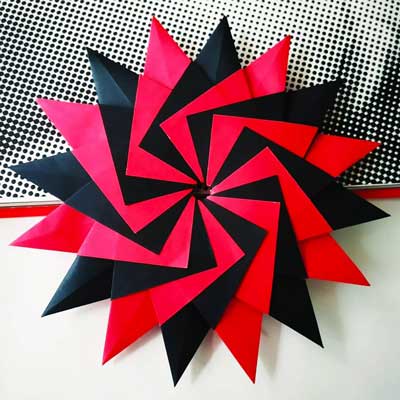 Simple
10 minutes
16 squares
In this video, you will learn how to make an origami Mandala Asteria designed by
Lidiane Siqueira.
This is a very easy modular design, and it looks great when it's completed!
Special thanks to Lidiane Siqueira for granting me permission to teach this design! For more of her impressive work, please visit her
Instagram feed
and
Flickr photostream
.
---